The ultimate childcare app

Parent is here to set carers free.
We streamline and improve communication in a single, secure platform, accessible anywhere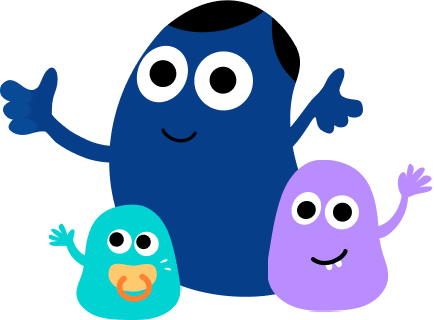 Best price to value

In-app instant support

Local TOR-CApresence

User-friendly app and portal

Instant messaging
Updates sent in real-time! Not at the end of the day.

Media sharing
High-resolution photos
Videos up to 10 minutes
Unlimited documents available

(Word, Pdf, Excel)

Calendar
Create and manage an
Unlimited number of events
No restrictions included!

Daily news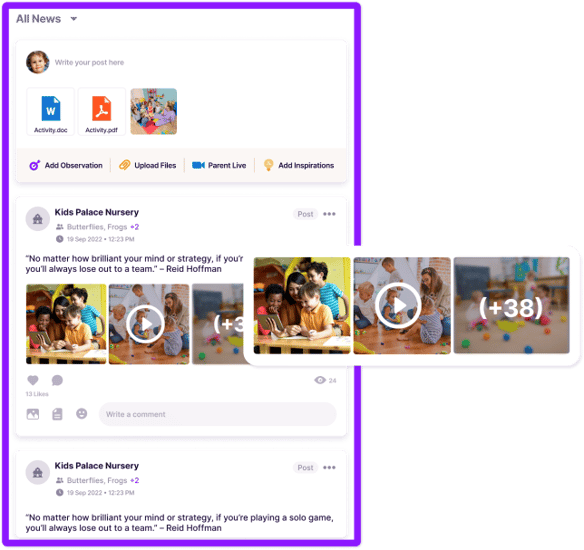 Parental permissions

Available in 14 languages

Staff attendance registration
Track staff members attendance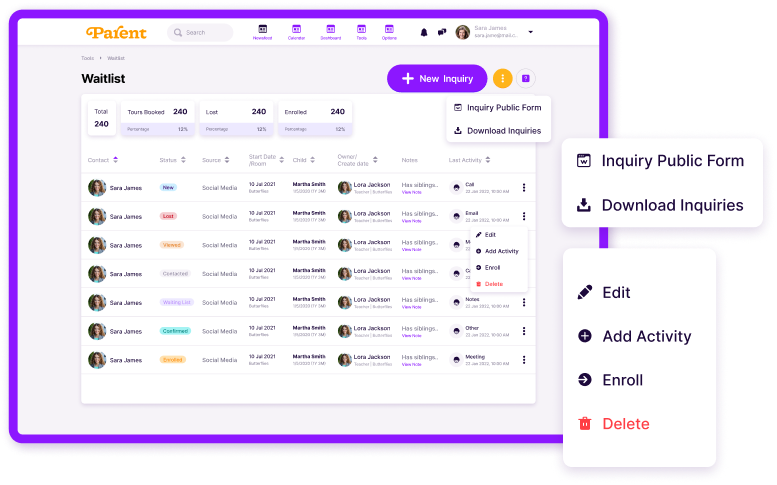 Holiday feedback
Collect children's attendance during holiday periods

Repeatable food plans

Room overview

Room planning

Daily reports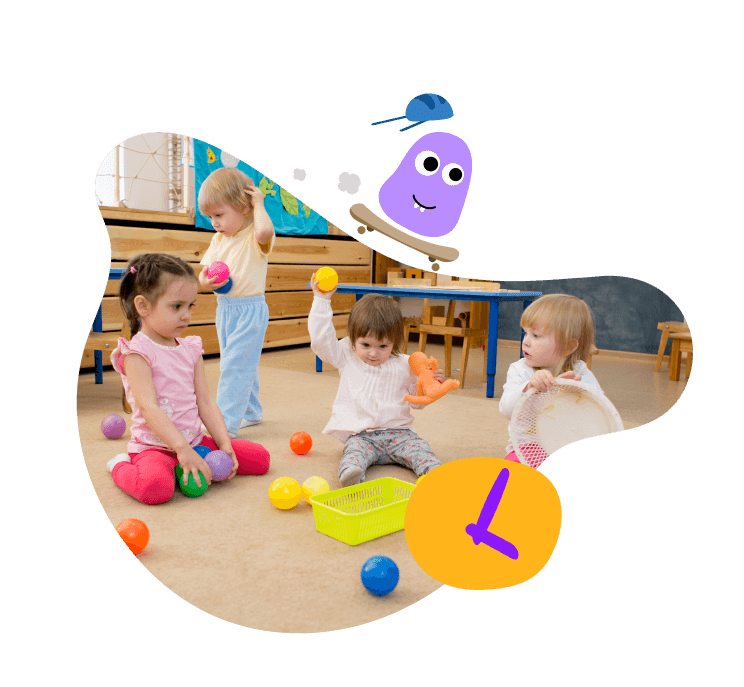 Observations

Curriculum builder
Build your own curriculum, tailored to your own goals of development.

Less than 3 minutes response time
Blog & Webinars
Monthly interactive and educational materials that focus on the latest trends and topics in the early- year sector.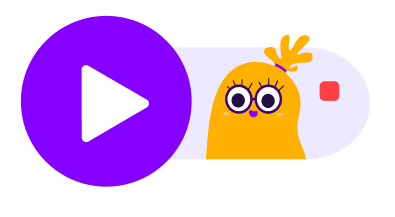 Contact us
Alex Ramsey
alex.ramsey@parentapp.ca
+1 (437) 343-6789
Parent Childcare Management
Solution Corp.
Get 50% off
your current subscription when you switch to Parent!
Simply
Try out Parent for free

We will get you started and train the staff - no extra charges!

Enjoy unlimited access until your current subscription ends

Then, we will invoice you 50% off what you are currently paying when your Parent Subscription starts
How does this promotion works?
For example, your current subscription ends in June 2023 and is costing you $1,000
Parent will
Provide you with free access to our app until your subscription ends in

June 2023

Waive the setup fees, upload your data and train your staff during this period for all your locations
Upload your data and conduct an onboarding session for your entire staff
Invoice you only $500 (50% off) in June 2023
Think of it this way
What will happen in Subsequent years fee?
Following year one, our fees will remain lower than what you are currently paying!
What could be better than that?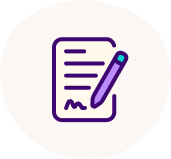 Share a signed agreement before


Feb 28th 2023


as this is a limited-time offer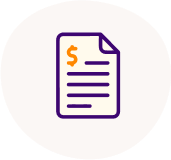 Send us the last invoice from your current service provider
Not using a digital tool yet, no problem!
You can still benefit from our ongoing first year introductory fees which is the lowest in the market!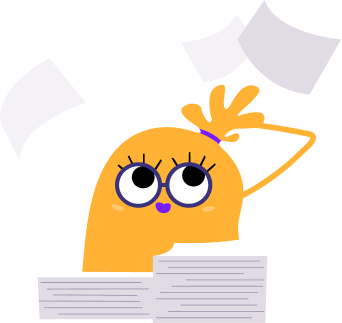 Discover the list of features available on the Parent app

Communication
Instant messaging:
One-to-one and group messaging
Media sharing:
Unlimited pictures and videos
News feed:
Daily activities and engagement
Parental permissions
Portfolio and documentation of child development
Calendar:
Events & activity planning Incl. RSVP

Child development
Observations
Curriculum builder
Observations Inspiration library


Billing and Invoicing
Billing functionality
Billing reminders
Automated Invoices and payment collections
Multiple subsidies type management

Parent resources
Blogs - Webinars

Management
Staff scheduling & reporting
Staff attendance registration & reporting

Children's attendance & reporting

Check-in/out for children & staff members

Lists creation and exporting

Food planning (repetition function)

Real-time data for staff members and children

Predefined roles for staff members

Closing days

Activity feedback

Holiday feedback

Surveys
Waitlist
Zoom integration
Document center
Room planning
Room overview
Changing the groups
Status and daily reports

Customer Support
In-app support, 3-minute response time for parents & staff
Online help center & chat Support
Designated customer advisor



WEBSITE
Parent: Child Care App


WEBSITE
Parent: Child Care App


WEBSITE
Parent: Child Care App